Safety data sheets are an essential component of product stewardship, occupational safety and health. However, they are not required for every product or material.
OSHA only requires safety data sheets (SDSs) for hazardous products or chemicals. GLT Products, along with other manufacturers are not required to provide SDSs for non-hazardous materials or products. OSHA has left it up to the producer whether or not they should provide SDSs for non-hazardous materials. Many organizations often supply SDSs for liability purposes, not for compliance. In fact, OSHA does not encourage manufacturers to maintain SDSs for non-hazardous products or chemicals.
We encourage everyone to click here to view the full details of OSHA's rules on Hazard Communication Standards.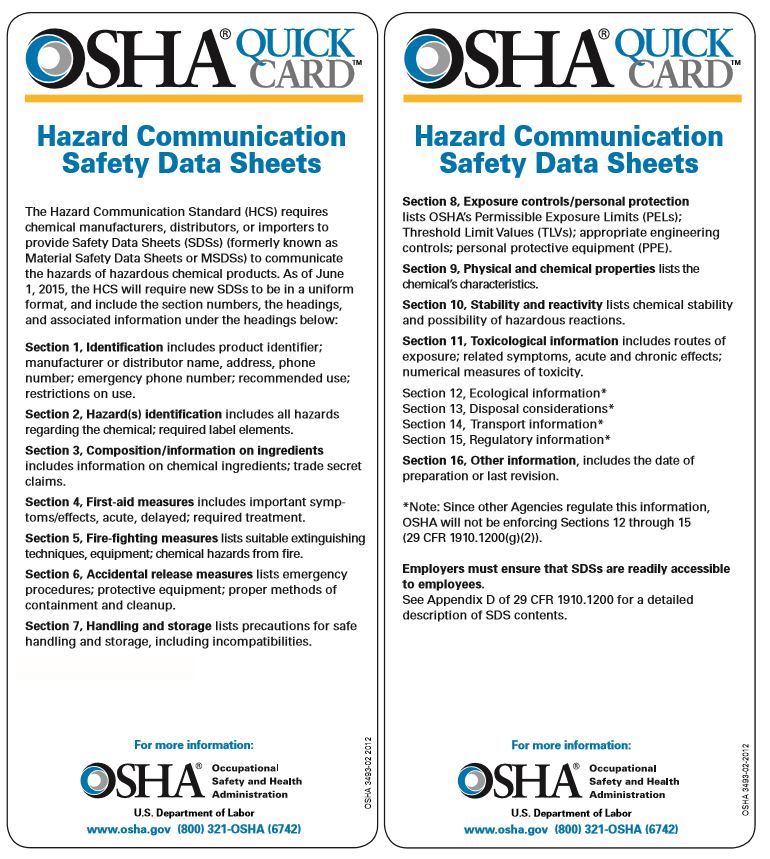 As of June 2015, the Hazard Communication Standard (HCS) now requires pictograms on labels to alert users of the chemical hazards to which they may be exposed to. Displayed below are pictograms of the symbols that represent a distinct hazard(s). The pictogram on the label is determined by the chemical hazard classification.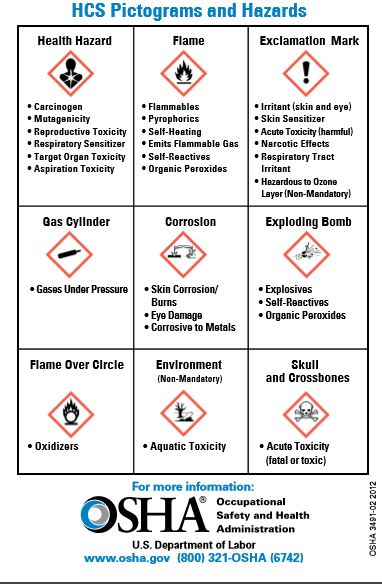 The simple fact to keep in mind is that if it is a hazardous chemical or product, a safety data sheet will be required. If it is a manufactured product, the odds of an SDS existing may be slim.