Insulating underground industrial piping is no easy task. Direct burial and underground applications can be very demanding, and everything from moisture and corrosion to vermin and compression must be considered when protecting your investment. Cellular Glass fabricated pipe insulation not only provides superior insulating capabilities, but protection from these harmful environmental factors as well.
Cellular Glass is a lightweight, rigid insulation made up of millions of completely sealed glass cells. With no fillers or binders, each cell acts as an insulating space. This unique composition of 100% glass is not only strong, but non-absorbent, making it impervious to water and corrosion, chemical contamination, and combustion. This unique composition of the material enhances its resistant to mold, microbes, and vermin, all of which can wreak havoc on underground systems.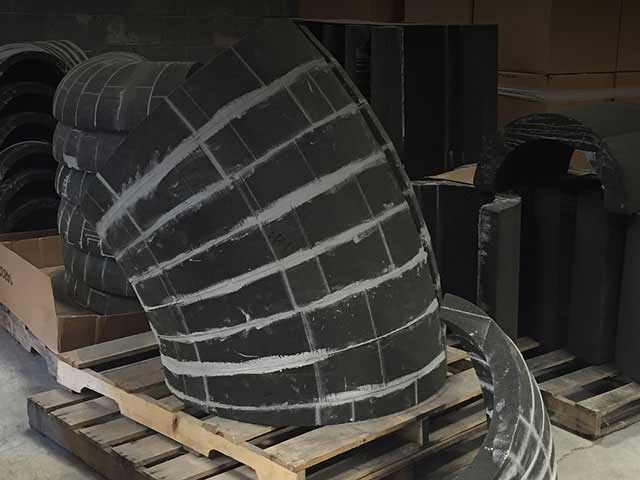 While protection from an extensive range of environmental factors is important, insulation must also live up to its name and neutralize thermal loss. Cellular Glass is stable over a temperature range of –450ºF to 900ºF (–268ºC to 482ºC), making it ideal for a number of underground applications, including natural gas pipelines and industrial liquids processing lines.
Free of CFCs and HCFCs, and formally recognized as an ecologically friendly, sustainable construction material, Celluar Glass does not harm the environment. The raw material meets a number of ASTM compliant methods and can be fabricated into a number of fabricated shapes including 90o elbows, 45o elbows, tees, pipe coverings, and segmented fittings.
Next time you are seeking out a fabricated pipe insulation solution for underground applications, consider Cellular Glass as an insulation material for its superior protection and thermal efficiencies.
Want to learn about the various types of insulation used in fabricated pipe insulation? Download our Fabricated Pipe Insulation for Mechanical Applications Guide.