When designing or fabricating removable insulation blankets, one must consider which thread to use, as this will have an impact on the longevity of the blanket. The thread you say? Yes, the thread.
There are so many variations of thread available for the industrial insulator that knowing the differences and temperature range can help you in your decision making process.
But first, let us discuss the value of insulation blankets. Removable insulation blankets are custom designed and fabricated for many industrial applications. These insulated blankets, or pads, are commonly used to cover flanges, valves, expansion joints, tanks, heat exchangers, pumps, turbines, and other irregular surfaces generating heat in industrial environments.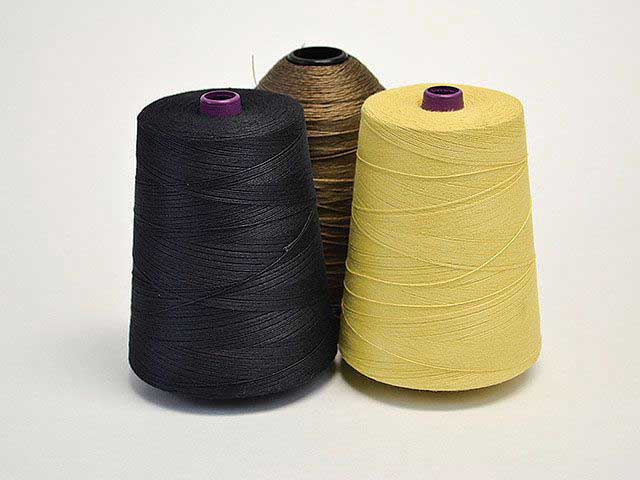 As a rule, any surface that reaches temperatures greater than 100°F should be insulated to protect personnel. Any high-temperature piping or equipment would be insulated to reduce heat loss, improve emissions and safety. Removable insulation blankets are designed so that they can be easily removed for periodic inspections or maintenance, and this is considered their best feature.
But what about that thread? Yes, back to the thread. There is a variety of high-temperature thread sold on the market for this application. Teflon® Coated thread, Fiberglass, Kevlar®, Nomex, Teflon® Coated S/S and Kevlar are some of the popular ones. Each offers a unique advantage and benefits, but the main differences have to do with their maximum temperature limits, which is important to take into consideration when fabricating removable insulation blankets.
Fiberglass thread has a maximum temperature range of 705ºF. Kevlar®, on the other hand, has developed a reputation for strength, but only has a maximum temperature of up to 400ºF.
Nomex, another well-known brand of thread, is ideal for those applications that require medium strength and UV resistance. It offers maximum temperature limits of up to 400ºF with the added benefit of being suitable for outdoor applications.
Stainless steel thread provides fairly good chemical resistance up to temperatures of 1500ºF. These types of thread are considered the king of high temperature applications.
Teflon thread, on the other hand, has temperature limits from -400°F to +600°F. It is unaffected by fungi and impervious to alkalis. It also offers excellent flexibility, chemical resistance, and high strength.
Fabrication of removable blankets has many parts and pieces to it. Understanding the various components, even a small detail such as the thread, can help you in your decision-making process. Need to learn more about removable insulation blanket? Download our free guide on Insulation Blankets.