While we offer multiple industrial insulation solutions, there is one option that is ideal for use on large diameter pipes and vessels. When compared to segmented products, Radial Wrap™ rolled fiberglass insulation offers many of the same insulating properties but is far more flexible, simpler to install, and offers our customers a great alternative solution.
Radial Wrap™ is manufactured from bio-soluble glass fibers that are bonded in a random orientation with a thermosetting resin, which allows it to combine excellent compressive strength with flexibility.
Here are 5 other great features that make this product the perfect solution for your next pipe and vessel insulation job: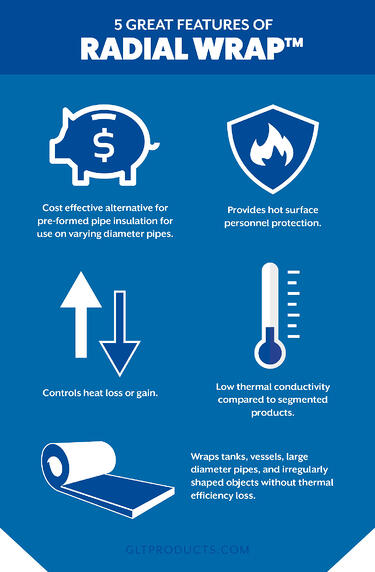 Want to learn more about this great product? Check out our online product catalog and contact us to order Radial Wrap™ for your next job!