Fiberglass, aka glass fiber or glass wool, is one of the most widely used fibrous insulation materials. It is environmentally friendly, cost-effective, strong, lightweight, nonflammable, and has several practical applications. One of those attractive feature is that it does not change shape or mold under high temperatures, the way plastics tend to behave. These characteristics have made fiberglass a popular choices in the insulation world in both residential and industrial applications.
Fiberglass is manufactured by weaving fine strands of glass together, which helps minimize heat transfer. With a range of temperature applications it is versatile enough for as low as –60ºF all the way up to 650ºF. Only Cellular Glass and Mineral Wool have a higher temperature range, but both lack the flexibility of fiberglass.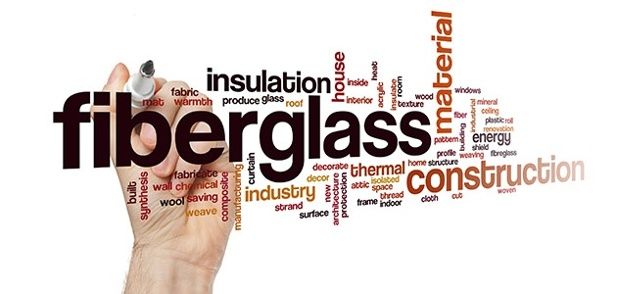 Two industrial insulation products that rely on fiberglass are removable insulation blankets and Pipe and Tank Insulation Wraps. Fiberglass is one of two popular materials used for pipe and tanks wraps as it can insulate cold and hot surfaces from –60ºF to 650ºF. The other choice would be mineral wool.
Removable insulation blankets would be another option for fiberglass insulation as they are custom designed and fabricated for a range of industrial applications. Typically, these insulated blankets, or pads, make great covers for flanges, valves, expansion joints, tanks, heat exchangers, pumps, turbines, and other irregular surfaces generating heat in industrial environments.
Choosing the right insulation is important for personnel safety and protection. If a surface reaches a temperature greater than 100ºF it should be insulated. Not only is it important for safety, but it also reduces heat loss and emissions, which increases energy efficiency and ultimately saves money. Fiberglass is effective in both of these applications because it is versatile—in shape, application, and temperature range.
Want to learn more about fiberglass for insulation blankets? Download our free Blanket Isulation Buying Guide.