Stone wool, also referred to as mineral wool, has been produced naturally since the beginning of the nineteenth century. The natural, sustainable material has significant advantages over other insulation materials.
We have broken down the power of stone wool into six strengths that are inherent in the versatile properties of this industrial insulation material. The six strengths found below help commercial and industrial facilities address some of the biggest application challenges.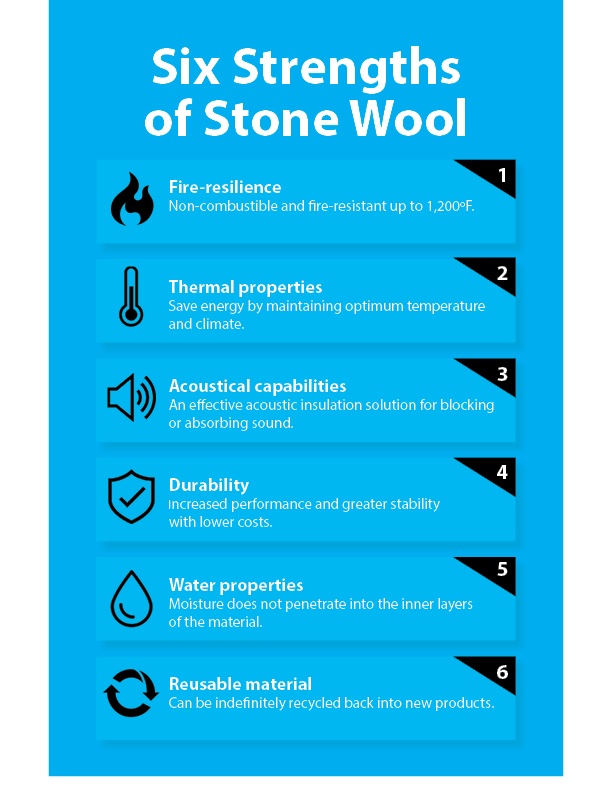 It is clear that stone wool is a versatile and effective solution for multiple applications. It offers not only thermal qualities and savings on heating and energy, but also provides a barrier to fire, repels water and absorbs sound. Stone wool insulation is quick and easy to cut and fit, and eliminates issues with unintended gaps, sagging and slumping over time that can inhibit insulation performance.