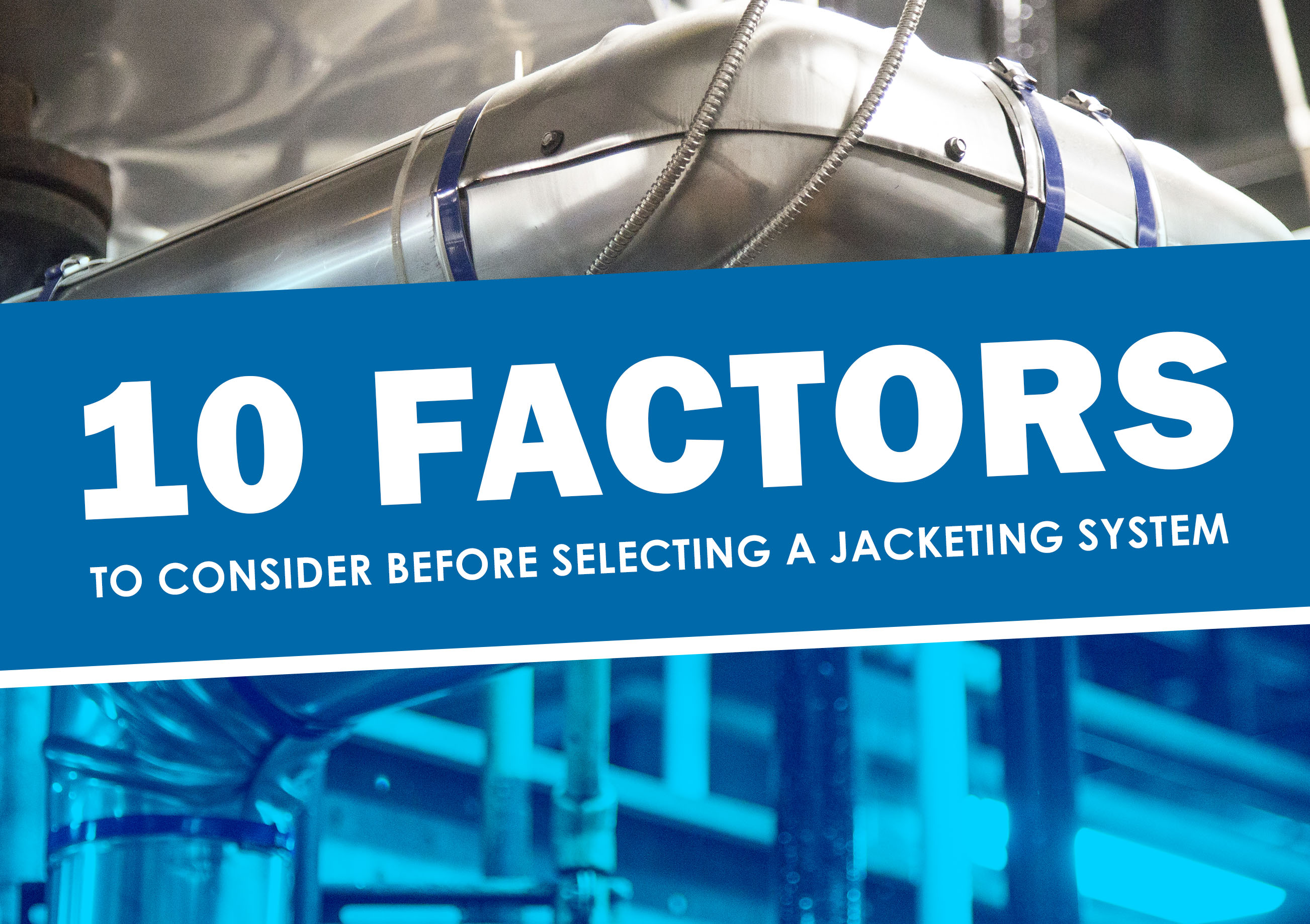 At GLT Products we provide a variety of pipe insulation solutions. Any insulation material has to be covered with some form of metal or PVC jacketing. Whether the insulation is indoor or outdoor, it cannot be left exposed to moisture, weather, or UV rays. Luckily, we offer an expansive line of stainless steel and aluminum metal jacketing and banding for use in any commercial and industrial insulation applications.
Insulation Jacketing is simply an exterior covering that is wrapped around the insulation on a pipe, which plays a significant role in the effectiveness of the insulation. Any insulated component of a mechanical system should always be covered with jacketing.
Before you choose your jacketing system, the following factors should be considered:
The surface temperature to which the jacket is applied must be below the upper-temperature limit of the jacketing material, or special precautions must be taken.
Mechanical strength, water resistance, chemical resistance, and temperature limitations under high-pressure washdown.
Ultraviolet resistance when visible to the sun or fluorescent lighting.
Mechanical abuse resistance from extreme handling, foot traffic, and exposure to vibrations.
Expansion and contraction.
Chemical and corrosive atmosphere.
Combustibility and fire hazards.
Vapor retarder perm rating.
Other Insulation materials being utilized for the project.
Applicable regulations and codes.
Click here to discover the variety of stainless steel and aluminum metal jacketing, banding and other accessories that can be utilized for your next project.